Working inside a historic New York event venue like 583 PARK AVENUE can present some unique challenges to a vendor. The following vendors have an excellent understanding of our event space and a proven record of exceptional service and professionalism.
Exclusive Vendors:
The following vendors are exclusive to 583 PARK AVENUE to ensure that the highest quality expertise is used to produce your event:
Sound / Stage & Lighting:
Contact: Information at info@gala-productions.com or
212-888-8833
Event Security:
Contact: David Stone at 212-260-7444
Recommended Vendors:
Rental Company:
Something Different Party Rental
Contact: 973-742-1779
Contact: Lane Neiman at 201-727-4700 ext 4745

Event Dressing:

Join the Armi: Download the App for Your Personal Stylist
Invitations and Printing:

Contact: Steve Paster at 212-989-4198
Contact: Diane Setchen at 212-957-0005
Flowers and Decor:
Contact: Information at info@gala-productions.com or
212-888-8833
Music And Entertainment:
Contact: Hank Lane at 516-626-8300
Photography:
Contact: Harold Hechler at 212-472-6565
Contact: Fred Marcus at 212-873-5588
Contact: André Maier at 212-388-2272
Contact: Sarah Merians at 212-633-0502
Valet Parking:
Garage Management Company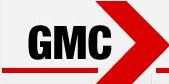 Contact: Michael Isaac at 212-888-7400
With over 40 years of combined experience managing the most esteemed event spaces in New York City, 583 PARK AVENUE is determined to deliver the highest level of service in the event management industry.