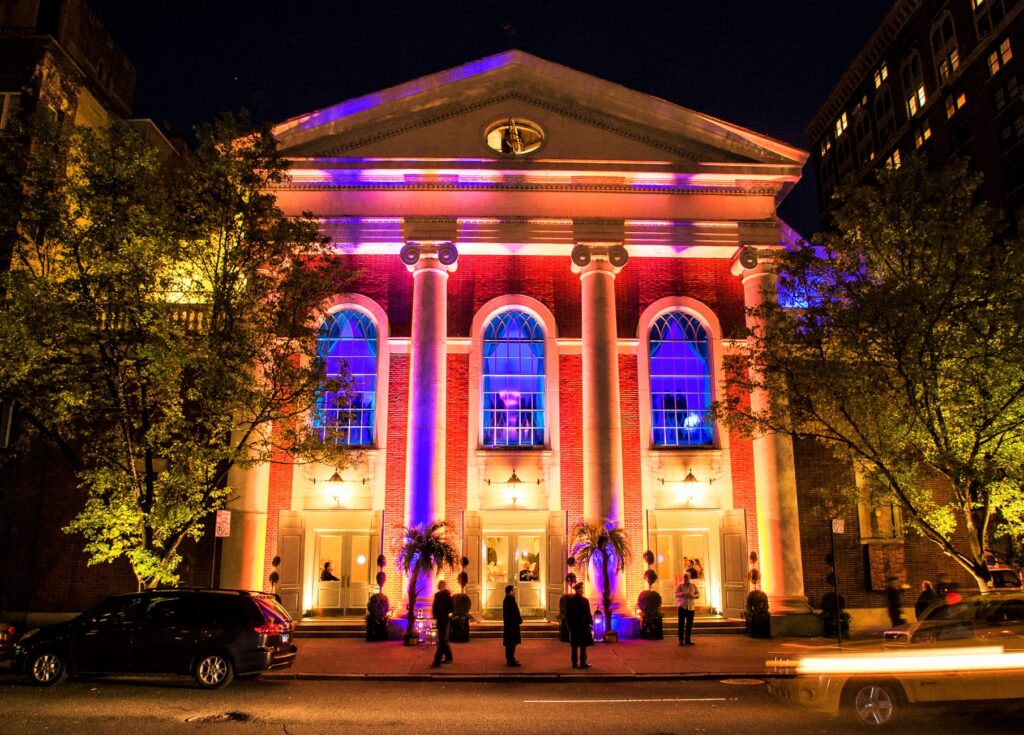 583 PARK AVENUE's event space service standards are unparalleled, featuring the highest staff-to-guest ratio in New York City. We make sure that planning your private, nonprofit or corporate event is efficient and enjoyable, and that the outcome is flawless. Please grant us the opportunity to meet with you and give you a tour of this magnificent jewel of an event space so that we may begin creating the memorable experience that you desire.
With over 40 years of combined experience managing the most esteemed event venues in New York City, The Rose Group is determined to deliver the highest level of service in the banquet industry. Check out our event services page for more information about what we could offer.
History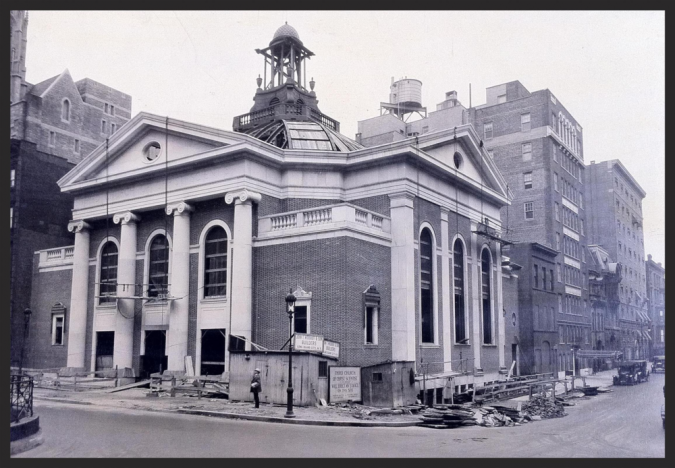 Located on Park Avenue and 63rd Street, The New York event space 583 PARK AVENUE is a landmark building recently restored and made available for private events. Built in 1923 and designed by the renowned architectural firm of Delano & Aldrich,
583 PARK AVENUE is a glorious New York venue reminiscent of a bygone era. Complete with a grand pre-function space, the Arcade, the Ballroom and the Balconies, 583 PARK AVENUE offers a tremendous amount of flexibility for all types of special events. Coupled with outstanding food and unparalleled service, 583 PARK AVENUE has become the most talked about event space in New York City.
---
Services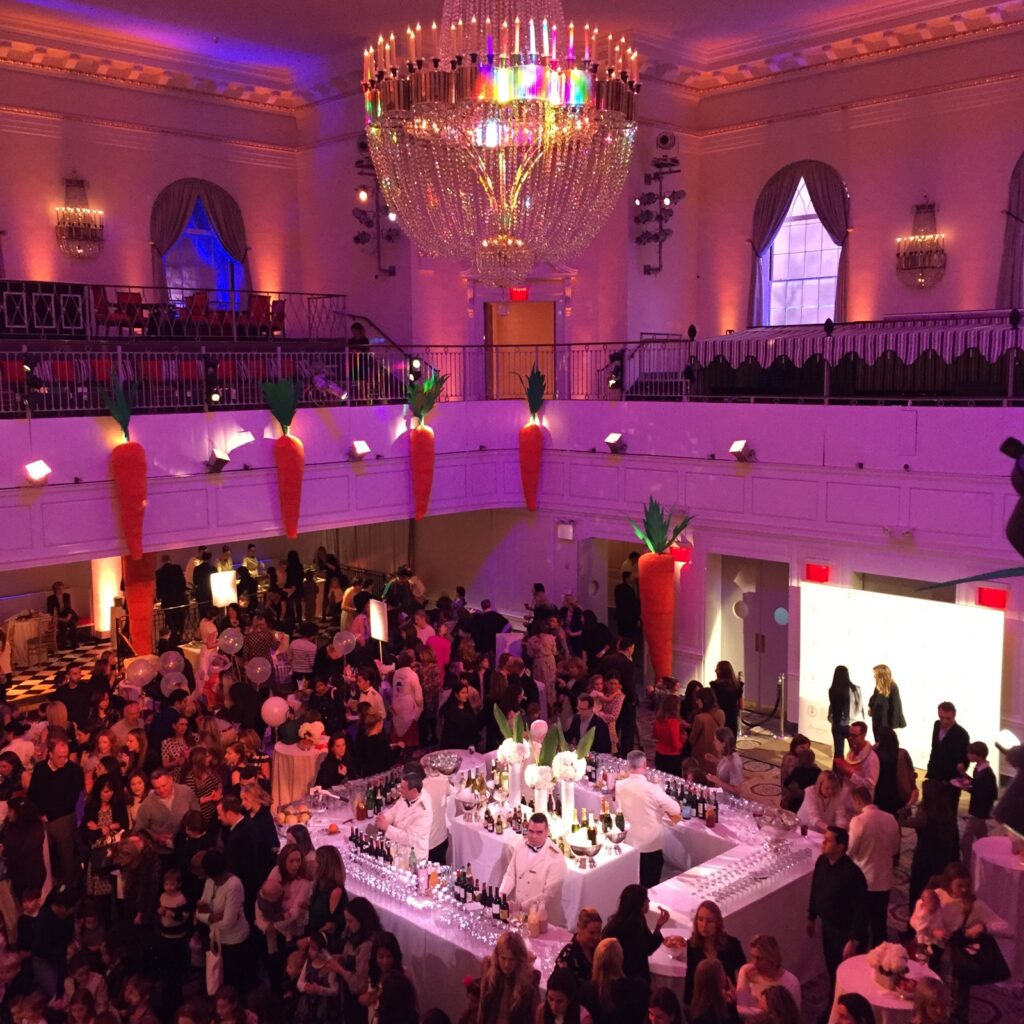 The team at 583 PARK AVENUE treats each of our guests to the highest service standards in New York City. Each event is assigned a personal event coordinator who is on hand to assist in every aspect of the planning process, ensuring that no detail is overlooked. Our maitre d'hotel assembles a team of highly trained captains, waiters (2 per table or approximately 1 for every 5 guests), bartenders, coat check assistants, lounge attendants and doormen.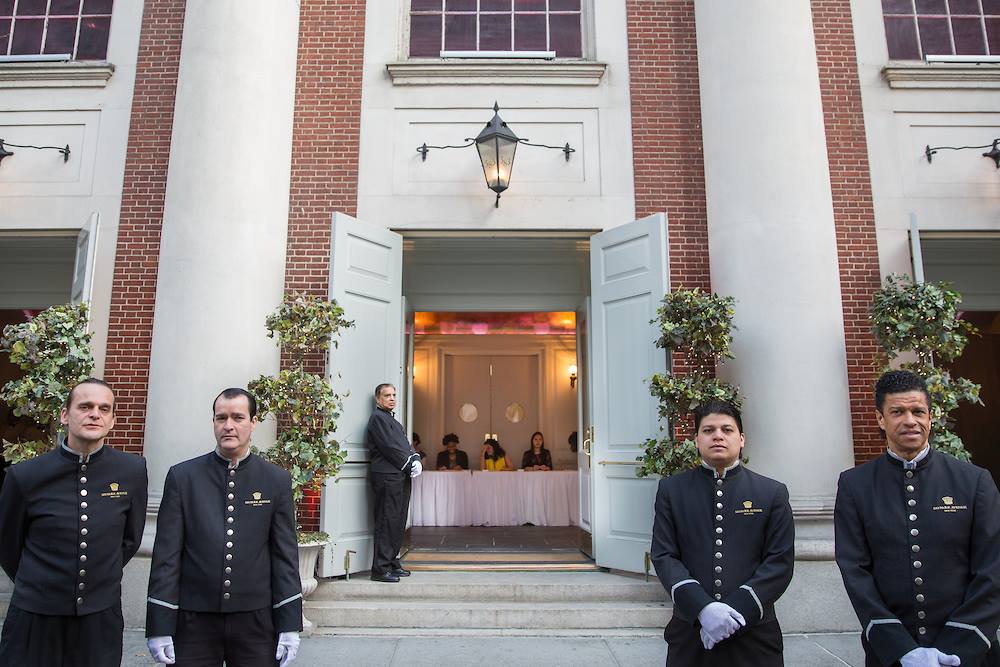 With over 40 years of combined event space management experience, the 583 PARK AVENUE team is ready and able to handle any and all special requests. Our expert event venue staff will anticipate all of your guests' needs and work together to create a truly seamless and unforgettable experience.
---
Click Below to visit our event pages
---
Vendors
Working inside a historic New York event venue like 583 PARK AVENUE can present some unique challenges to a vendor. Check out our recommended vendors list. All of them have an excellent understanding of our event space and a proven record of exceptional service and professionalism.
---
Cuisine
583 PARK AVENUE offers an exquisite variety of modern event catering fare. Our expert culinary team uses only the best locally sourced ingredients in every dish we serve.
Our event menus are updated at the beginning of every season and our culinary team is always delighted to design a custom menu to fit your tastes.
---
Past Clients
583 PARK AVENUE has hosted many high profile corporate events and nonprofit benefits.
Please see below for a partial list of past clients:
Corporate
20th Century Fox
Adweek
Bloomberg
Booz Allen Hamilton, Inc.
Colgate-Palmolive Company
Conde Nast Entertainment
Crain's New York Business
Delta Air Lines, Inc.
Ernst & Young
J.P Morgan Chase
First Republic Bank
Forbes Media
Four Seasons Hotels & Resorts
Discovery Communications
Warner Brothers
Nike
INVESCO
Magazine Publishers of America
Martha Stewart Living Omnimedia
Michael Kors
Morgan Stanley
NBC Universal
Nickelodeon
NY Daily News
Oscar de la Renta
Pronovias Fashion Group
Ralph Lauren
Sotheby's International Realty, Inc.
Syracuse University
Tory Burch LLC
UBS
Non-Profit
Avon Foundation
Boys Club of New York
Brennan Center for Justice
Cancer Research Institute
Citizens' Committee for Children of New York
Democratic National Committee
Diabetes Research Institute
Emily's List
Girl Scout Council of Greater New York
Global Fund for Women
Museum of the Moving Image
National Down Syndrome Society
Natural Resources Defense Council
Obama Victory Fund
Outward Bound USA
The Jewish Women's Foundation of New York
Save Venice
Society of Memorial Sloane Kettering Cancer Center
U.S Fund for UNICEF
Women's Media Center
World of Children
---
583 PARK AVENUE, New York, NY 10065 | 212.583.7200 | Events@583parkave.com