583 PARK AVENUE is unusually versatile in its ability to accommodate any style event.
Seating arrangements
click image to enter 3D visualization
Seating for 300 Guests
Seating for 400 Guests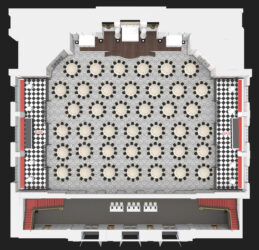 Seating for 500 Guests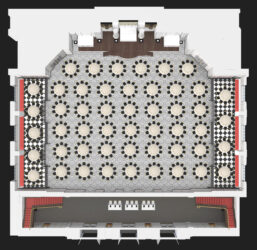 Classroom for 210 Guests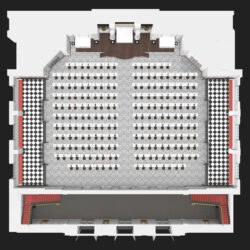 3/4 Round Tables for 300 Guests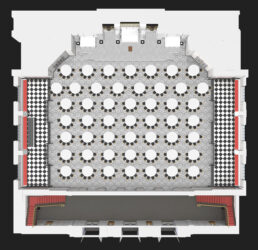 Arcade Reception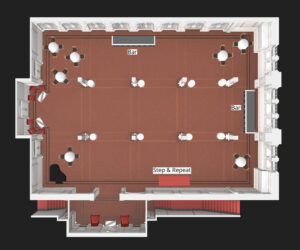 Click Below to find out more about our spaces
---
Virtual Tour
Please join us on a virtual tour of our spacious event space. Take a moment to explore our timeless New York event venue using your mouse. Click to advance, or click and drag to change your view. Click on the "View on Google Maps" to tour in full screen.
Enjoy a fullscreen view here.
Contact an Event Coordinator
---
583 PARK AVENUE, New York, NY 10065 | 212.583.7200 | Events@583parkave.com