History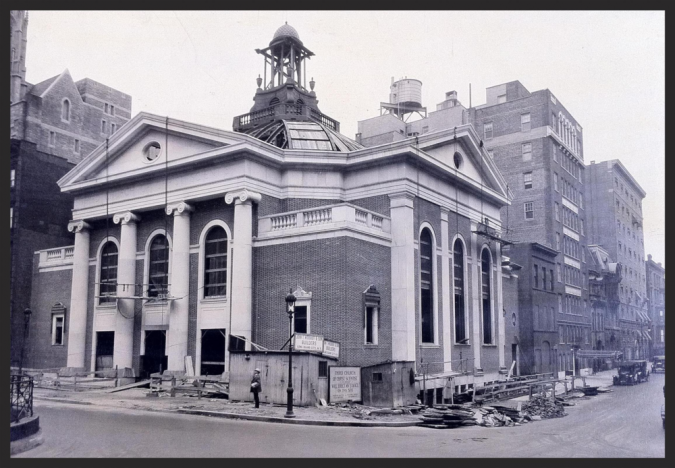 Located on Park Avenue and 63rd Street, The New York event space 583 PARK AVENUE is a landmark building recently restored and made available for private events. Built in 1923 and designed by the renowned architectural firm of Delano & Aldrich, 583 PARK AVENUE is a glorious New York venue reminiscent of a bygone era. Complete with a grand pre-function space, the Arcade, the Ballroom and the Balconies, 583 PARK AVENUE offers a tremendous amount of flexibility for all types of special events. Coupled with outstanding food and unparalleled service, 583 PARK AVENUE has become the most talked about event space in New York City.
Services
With over 40 years of combined experience managing the most esteemed event venues in New York City, The Rose Group is determined to deliver the highest level of service in the banquet industry. 583 PARK AVENUE's event space service standards are unparalleled, featuring the highest staff-to-guest ratio in New York City. Each event is assigned a personal event coordinator who is on hand to assist in every aspect of the planning process, ensuring that no detail is overlooked. Our maitre d'hotel assembles a team of highly trained captains, waiters (2 per table or approximately 1 for every 5 guests), bartenders, coat check assistants, lounge attendants, and doormen). We make sure that planning your private, nonprofit or corporate event is efficient and enjoyable, and that the outcome is flawless. The 583 PARK AVENUE team is ready and able to handle any and all special requests.
Cuisine
583 PARK AVENUE offers an exquisite variety of event catering fare. Executive Chef Jaime Vasquez updates menus at the beginning of every season using only the highest quality, freshest and locally sourced ingredients available.