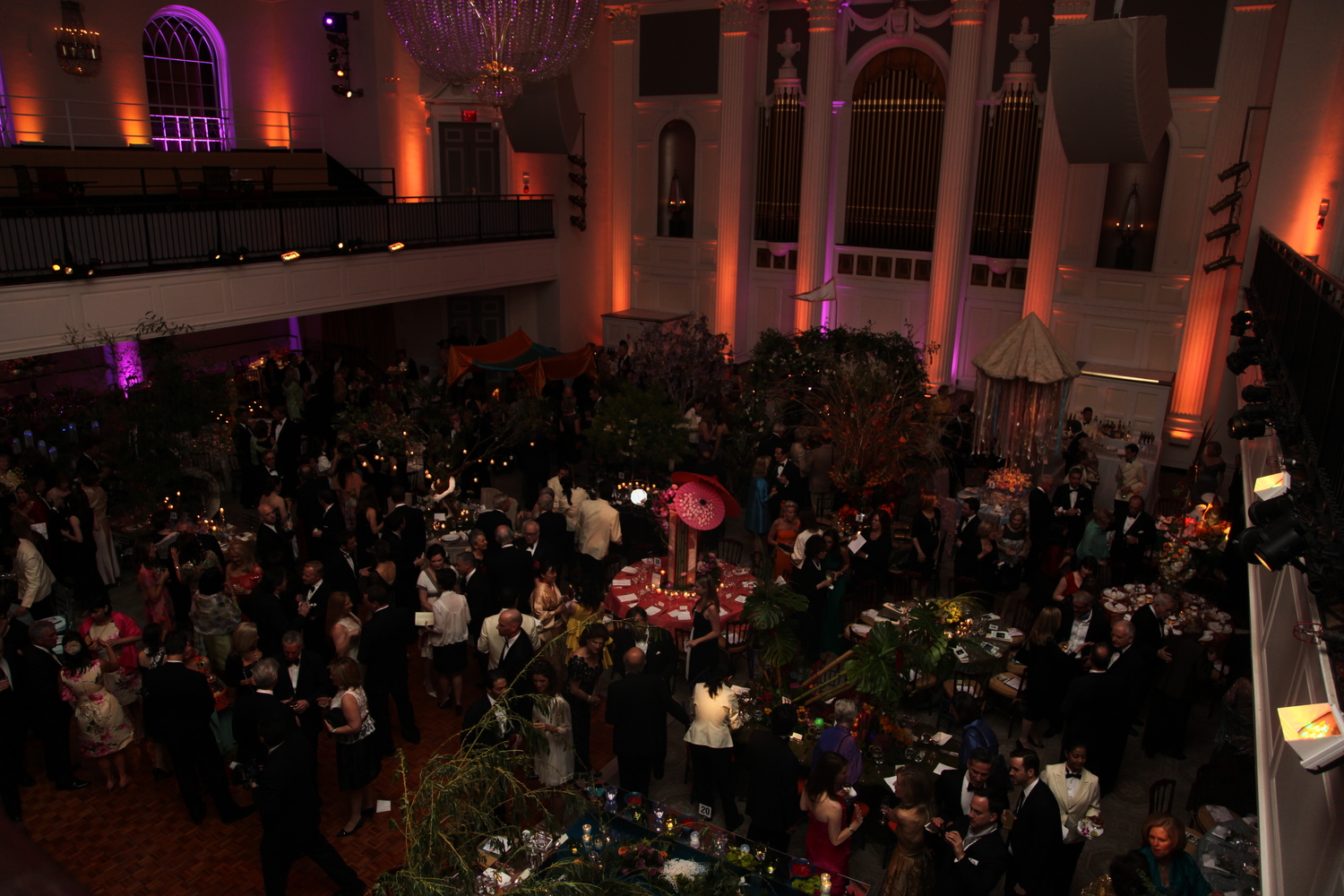 Putting together a corporate, nonprofit or private event involves more than choosing a menu and finding the right venue. Hosting an event requires intense planning in order to create an unforgettable experience from start to finish. One of the key pieces to solving this puzzle is finding the right entertainment. An entertainer or band will either set the tone for the perfect night, or awkwardly perform while your guests do their best to ignore their performance.
Before booking your favorite local band, read 583 Park Avenue's 5 Tips for Choosing The Right Entertainer for Your Event:
Which Type of Performer is Right for Your Event?
Before you begin to narrow down your search to find a specific band or performer, consider which type of entertainment is appropriate for your event. Are you hosting an event where the entertainment should be the center of attention or is the performance there to provide a background for other activities?
For example, if you're hosting a gala or holiday party, one of the keys to success is booking a group or performer that will be truly memorable. Their ability to keep your guests' attention and get the party going could make or break your event. On the other hand, if you're booking a business meeting or convention, you may want to book an entertainer whose talents fit better into the background. This type of performer may be very talented and entertaining, but they won't demand the attention of guests who may be busy at work.
Consider Your Guests' Tastes, Not Your Own
Believe it or not, this is the rule that is most often broken. No matter what your preference in entertainment may be, never put your taste ahead of your guests'. There are few situations more awkward than a hired entertainer trying to earn his pay in front of a crowd that couldn't care less about the show. Remember, you'll never please everyone, but try to please as many guests as possible.
Niche musical groups, comedians and circus acts are hit-and-miss with any crowd. Your best bet is to hire a musical act that covers popular music from several decades. By giving everyone a chance to sing along and dance, a majority of your guests will be entertained, even if the band isn't actually the The Rolling Stones.
Research Your Options and Start Early
Before booking any band or performer, give yourself plenty of time to do research and get specific references. That means that if you're hiring a band for a corporate event, don't accept a reference from a local club owner. Get the band to give you a reference from another corporate event that they have played. What the club owner considers to be a quality performance and business transaction could be drastically different from what you're hoping for.
If possible, attend a performance before booking any entertainer. This doesn't mean crashing a wedding or private event, but if there is a public performance scheduled for the near future take advantage of it. If you are unable to attend a performance in person ask for a video. Never accept CDs, MP3s or photos as proof of a performer's ability.
Sign a Detailed Contract
The band or performer may already have a written contract ready to go but if not write one up and make it as detailed as possible. This contract needs to cover everything from the payment and set time to the actual playlist.
Items that must be included in the contract are:
Date, time and event venue
Deposit, final payment amount, and when each will be delivered
The number of performers, their names, and if for some reason they are unavailable the names of possible replacement members
Equipment (sound, lighting, etc) and which party is responsible for each piece
A list of "must play" songs
A list of "don't play" songs
Always Have a Backup Plan
Remember, this is show business, and the show must go on. Issues come up. While the experienced staff at 583 Park Avenue, including our recommended vendors, is able to account for any technical issues that may arise, illnesses, traffic accidents and temperamental musicians are unpredictable.
Always have a backup entertainer or band in mind. They may not be your first choice, or even you second or third choice, but the show must go on. While a corporate event without a pianist may not seem like a big deal, a wedding without music is a disaster. Plan ahead and keep your event on track.
Speak With An Event Coordinator
Contact Us today for details about hosting your next Gala or Corporate Event at 583 Park Avenue. One of our event coordinators will contact you shortly.