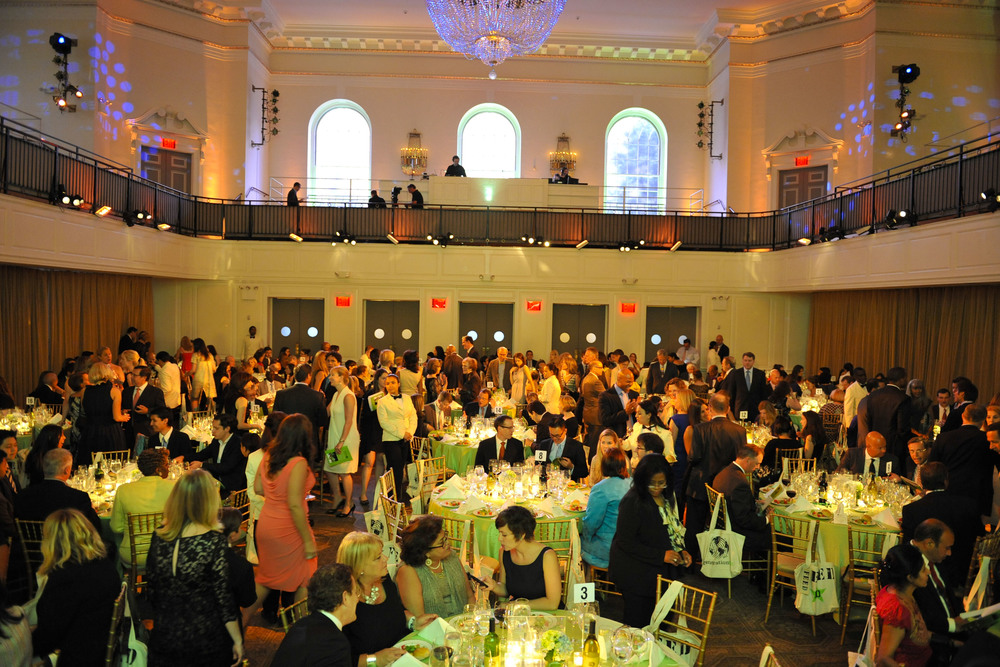 Millennials have surpassed Gen Xers as the largest generation in the U.S. labor force. They currently hold over half of all B2B research positions, while projections indicate that they will make up three quarters of the workforce by 2025. Millennials or Gen Y are classified as those born between 1980 and 2000. The explosion of tech and content sharing has paralleled alongside their upbringing, transforming the methods marketers use to connect and engage with this group. Below are our 5 tips to help you connect with the coveted, and increasingly powerful millennial generation, to make your next corporate event a success.
1. Consult With Millennials
Sometimes the easiest way to understand a group of individuals that elude you, is by going directly to the source. Rather than hire expensive consultants banking off the how-to-understand-a-millennial business, access your own in-house body of millennials to create your own experiential marketing strategies. Round up a group of millennials to brainstorm event ideas. Have someone from your event marketing team coordinate a focus group or open panel discussion to gain valuable insights. Your goal is to understand what type of experiences gets millennials excited, and what type of content hooks and drives engagement. Work backwards by sharing your event goals with your group to focus the conversation, and then use their input to piece together a well developed event strategy.
2. Leverage Corporate Social Responsibility
Taking a cue from HBO's Silicon Valley, it seems like most businesses today have an underlying goal to "make the world a better place." Businesses have become more aware of their social and environmental impacts, and are working to improve operations to neutralize these impacts. This new found business concern has been prompted by consumer demand for more transparent corporate responsibility. Use your event as an opportunity to showcase the strides your company has made to improve business operations. Share stats, new innovations to deliver more responsible business practices, and the accrued and projected impacts of your new plans. Millennials are increasingly aware of their consumer voice, and by acknowledging their concerns and showcasing how you've acted in response, you will be able to increase brand loyalty.
3. Personalize Their Experience
Research indicates that 55% of millennials prefer a personalized experience. There are a few ways to integrate this insight during your corporate event. It could be something as simple as rewarding millennials for their event participation by letting them choose what charity your company donates to on their behalf. If you are hosting a B2B networking event, use a more sophisticated approach when creating a personalized experience. Arrange to have the representative who has had previous interaction with the millennial, personally greet them when they arrive at the event. This way, rather than starting over, the conversation can pick up where the last touchpoint left off.
4. Understanding FOMO and How To Leverage It
According to a survey conducted by Eventbrite, 69% of millennials experience FOMO when they can't attend something their friends or family are going to. For millennials, the Fear Of Missing Out is not just a cultural phenomenon, it's an epidemic. The survey reveals that, "this generation not only highly values experiences, but they are increasingly spending time and money on them; from concerts and social events to athletic pursuits and cultural gatherings." The survey also reveals that 79% of Millennials feel that going to live events with others helps deepen their relationships, and 69% feel attending events make them feel more connected to other people. We now know two things. Millennials are fueling the experience economy, and the thought of missing an opportunity to bond with friends or forgoing valuable memories is enough to cause a full-blown crisis. Your event has to be seen as a social gathering that provides an opportunity to connect with others. The rise of social media fuels FOMO, so use your social influence as more than an opportunity to boost event attendance. Create branded shareable content like pre-populated tweets and branded keepsake photos that require minimal effort to share, allowing for wider distribution and greater visibility.
5. Be Authentic, Avoid Being Sales-y
How do you connect with a group that knows marketing when they see it, and shies away from most of it? Aside from your content being inspiring, educating or entertaining to your audience, it also needs to be a genuine reflection of your brand's perspective. Additionally, your messaging should be super finessed, as Millennials are the most attuned and equipped at deciphering and decoding marketing messages. Brand loyal millennials are looking to discover for themselves the value and connection a brand imparts on their lives, rather than be repeatedly told how amazing a brand is by the brand itself. Allow the quality and relevancy of your event to organically resonate with your attendees without being overly self promotional and sales-y.
Are you planning a corporate event in New York City? Contact one of 583 PARK AVENUE's Event Coordinators today to learn more about our venue.